Bison Innovative Products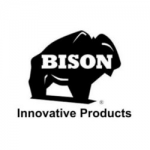 Since 1994 Bison Innovative Products have been solidifying your outdoor decks, rooftop gardens and more with time-tested screwjacks, pedestal deck systems and hardwood Deck Tiles.
Fully tested by independent laboratories and engineered to elevate your rooftoop oasis to new levels! Bison pedestals will support the most discriminating design demands and let you expand your spaces for reliable, useable, level living!  Look what can be achieved when your sloped roof top drainage area is converted to useable rec-deck!